Recreation & Entertainment
Recreation & Entertainment in Huron
Huron has a wide variety of outdoor activities available for all ages, from hunting and fishing to spending time on beautiful Lake Byron or at the James River. Walking trails extend from Riverside Park to the north end of Memorial Park and circle Ravine Lake. The Maga TaHohpi Waterfowl Protection Area is a place of peace and tranquility where visitors can renew an intimate tie with nature.
There are plenty of activities for families to enjoy such as mini-golf, disc golf at Memorial Park, bowling, catching a movie, walking on the trails or picnicking in the park. The Nordby Center for Recreation offers indoor activities, including a track, weight room, tennis, basketball, volleyball, and racquetball courts.
---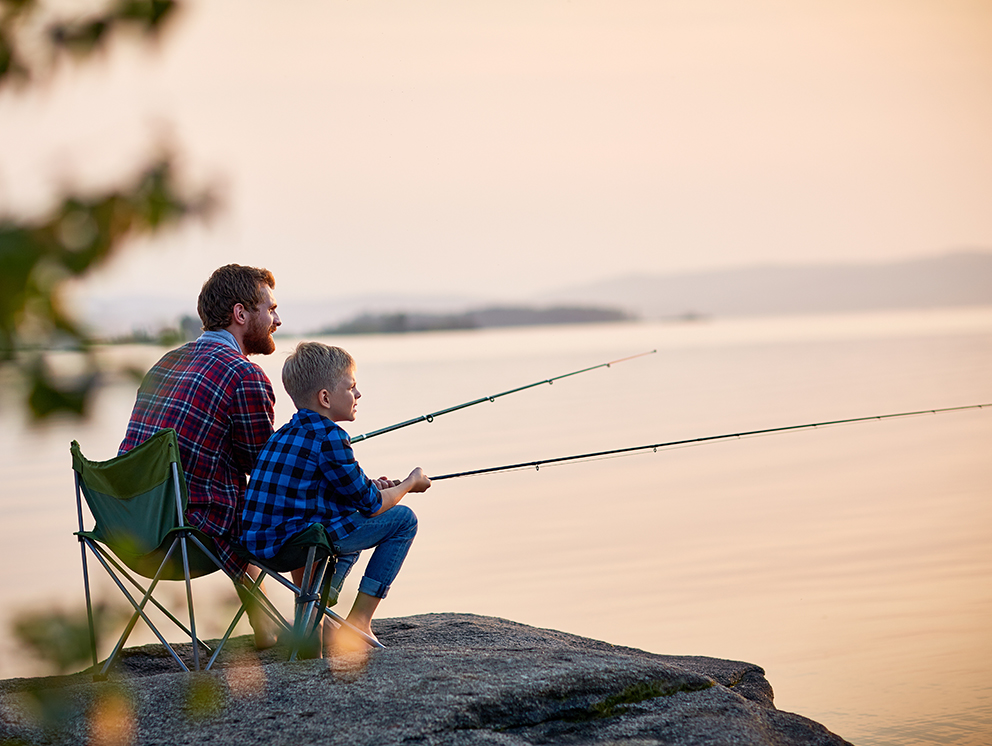 Sports & More
No matter your preference for sports or indoor/outdoor recreation, Huron is home to a wide variety of sites, attractions, parks, and more, which serve as a gateway to fun. Whether you like golfing or enjoy a leisurely walk on a walking trail, we've got a little bit of something for whatever mood you're in. Bergman Arena
---
Water Activities
If you love water sports, you can swim at the Nordby Center or Splash Central Waterpark. Ravine Lake Recreation Area will surely give you a fun filled day with swimming, paddle boats or launch your boat for skiing.
Splash Central Waterpark
From the Master Blaster Water Coaster to the Free Fall Drop Slide and Lazy River, Splash Central Waterpark is fun for all ages. The pool is also home of the Huron Dakota Riptide. The entire family will enjoy an outing at the waterpark.
Learn More
James River
Have a leisurely day of fishing along the James River. Just blocks from downtown, unbelievable fishing awaits the interested angler at Third Street Dam. Anglers can fish from shore or launch a boat at the ramp. Fishermen have caught many species of fish, including the popular walleye, catfish, northern pike, and crappie, as well as muskellunge, American Eel, short-nose gar, gizzard shad, freshwater drum and paddle fish on the river.
Lake Byron
This lake offers premium recreational opportunities and has been one of the top producers of trophy walleye in the state! Located 15 miles northeast of Huron, this lake provides excellent fishing for walleye, perch, crappie, pike and bullhead. Lake Byron is also a premium site for water skiing, boating and camping and many residents of Huron call this lake their home.
Ravine Lake
Ravine Lake is located at 800 Easy Street right in Huron and is stocked with crappie, catfish, pike, walleye, and bullheads. You can fish from shore at the exciting Ravine Lake Park or a handicapped accessible fishing dock is available as well. The area has been developed with shelters, picnic tables, benches, sand beach, handicap accessible fishing nodes, miniature-golf, and water based concessions with paddle boats, kayaks , and inner tubes. The picnic shelters may be reserved for special events, and the southwest shelter has a mini-kitchen available for use. The gazebo on Ravine Lake Island can also be reserved for weddings and other special occasions. The North side of Ravine Lake at the Sportsman Club offers a public boat launch for your boat or jet ski.
---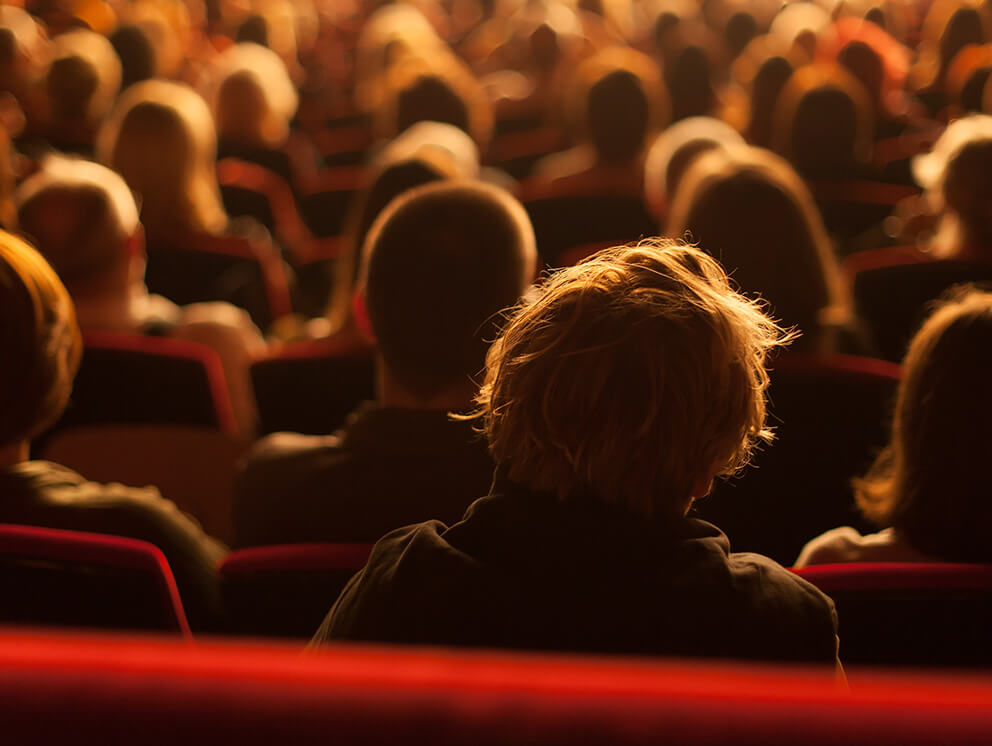 Arts & Culture
Are you more of a theater buff or enjoy indulging in a live musical performance? Huron has one of the most lively art scenes in the region. We also have a growing collective of murals throughout the community, making for the perfect scavenger hunt on your next jaunt to Huron!
Learn More About Huron Arts & Culture
Learn More About Murals on the Town
---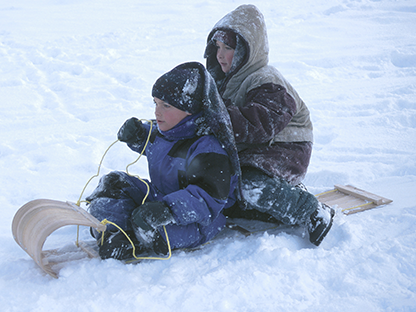 Winter Fun in Huron
For winter fun you can enjoy many things in Huron, like indoor ice skating at the Bergman Arena, or stop by Toboggan Hill located at Sixth and Lawnridge to sled for hours of family fun! Huron also offers 73 miles of groomed snowmobile trails which extend way beyond its borders as it connects with other trail systems throughout the state.
Snowboard Hill is located just north of Memorial Ball Field. This is a great place to practice your snowboarding skills during daytime hours.
Glide & Slide is located in Prospect Park. Ice skate at the outdoor ice arena and warm up in the shelter. Call (605) 353-8533 for more information.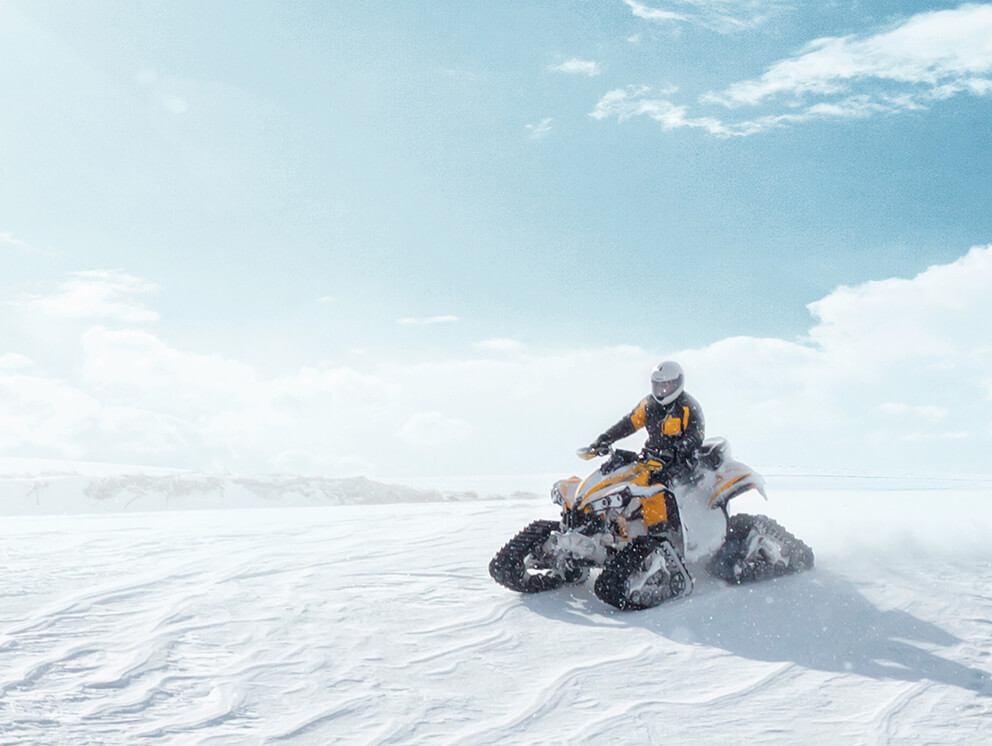 The Heartland Snowmobile Trail
For the winter outdoorsmen, the Huron area offers 73 miles of groomed snowmobile trails which extends way beyond its borders as it connects with other trail systems throughout the state. Depending on your location, the trail runs west of Iroquois to Huron, cuts over to Hwy 37 and travels to Hwy 34. From there, you travel west on Hwy 34 for Hwy 281 where you go north to the Alpena Road. Turn east and back to Hwy 37. The trails are groomed regularly pending snow conditions. The Great Plains Snow Trailers is a snowmobile club that conducts several club rides and poker runs annually. For information on the snowmobile club or trail system, contact Steve Broer at (605) 352-4170.
---
Huron has something for everyone! - The Fun is Just Getting Started
Huron, SD has no shortage of activities and opportunities for people of all ages to enjoy. From fabulous dining to exceptional outdoor activities, and events, you'll find fun in Huron 365 days a year. The fun is just getting started - learn more about the excitement that awaits you: