Huron, The Heart of South Dakota
Welcome to beautiful Huron, South Dakota! Whether you're visiting for the South Dakota State Fair, hunting season, or want to experience one-of-a-kind Midwestern hospitality in action, Huron, SD is home to one of the most welcoming community atmospheres in all of South Dakota. Located in east-central South Dakota in the heart of the state's Glacial Lakes and Prairies Region, Huron rests along the beautiful James River in an area steeped in natural history. It's this rich history and passion to make every day a Brand New Day that has made Huron a growing destination for travelers and home to those looking for the perfect balance of modern life and the pace of small-town life. When you come here to stay or play, you're certain to appreciate the home town hospitality that resonates throughout our community.
Not sure what you're looking for? We'll Guide You There!
The Huron Chamber & Visitors Bureau is here to ensure your visit to our community is as great as can be. Home to delectable dining, an unending list of outdoor activities, events, and more. Huron has something for everyone!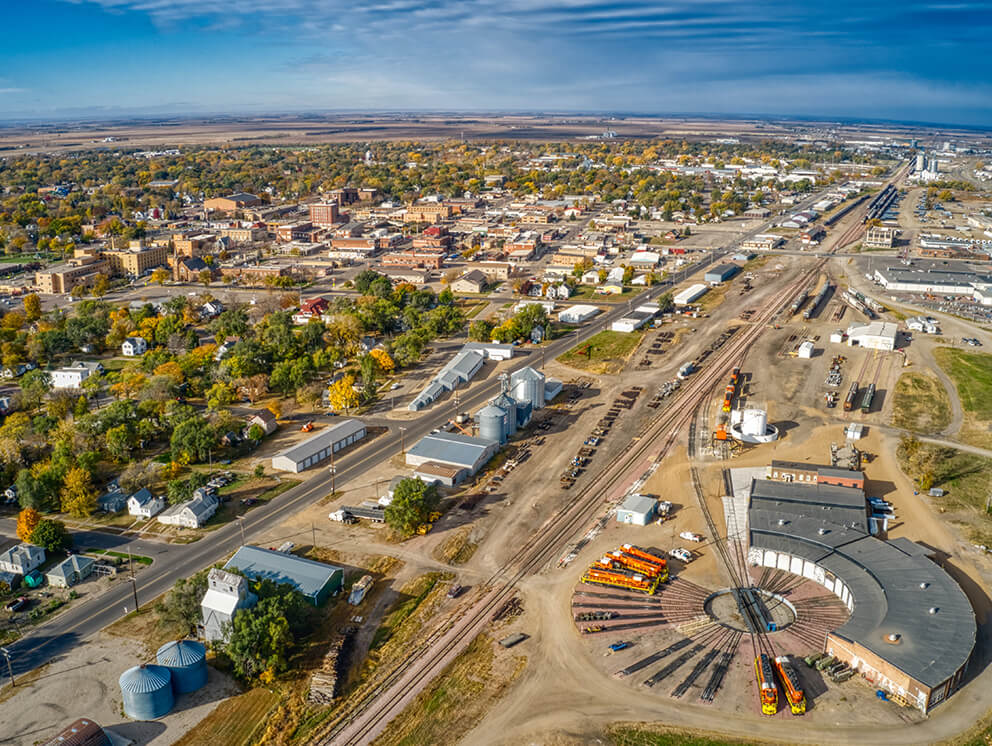 Explore our Vibrant Community
Huron, South Dakota boasts a community culture like no other, one whose diversity and shared values merge to provide unforgettable experiences for all. From close encounters with the World's Largest Pheasant to living and breathing history lessons, as told by Murals on the Town, Huron, SD offers a little bit of something for everyone - all while remaining uniquely ourselves. No matter the duration of your stay, whether for a week at the South Dakota State Fair, or for years to come as you call Huron your new home, you'll be welcomed with open arms and cherished memories that you'll take with you wherever you go.
World-Class Hunting
In an area where the roosters outnumber the people, you'll find world-class hunting. As the heart of Ringneck Nation, Huron, SD is home to incredible pheasant hunting conditions, and so much more. Every year, we welcome thousands of hunters of all skill levels from all around the world who flock to our neck of the woods in pursuit of world class pheasant hunting. Perhaps it isn't just the hunting conditions that make Huron the opportune destination for hunters, but the level of care and consideration our community provides for the hunters who come visit us year after year.
The Home of South Dakota's
Most Beloved Events
Huron is a year-round destination for some of the state's most treasured events. From the annual South Dakota State Fair to the Spirit of Dakota ceremony, Huron is the epicenter of events that represent the heart and soul of South Dakota. It's these events which allow countless visitors to immerse themselves in our vibrant community culture every single year.
A Home For All
Our town of 13,000 and counting is a home for all. With an exceptional school system, diverse culture, fine arts, Arts & Culture scene, thriving business community, and welcoming demeanor, our feet are firmly planted in the grass roots of a community where the successes of one another are shared by all. Huron is truly the ideal place for new ventures and new growth because every day is a Brand New Day.