Huron Event Center - We are the Heart of Hospitality.
Compare it to similar venues in neighboring communities and you'll soon realize that there is something very different about the Huron Event Center.
Unlike the others, it is not the product of a large outside corporation. It is a collaboration, the product of an entire community working together, to turn a dream into a reality.
It is because of this you and your group can expect a level of hospitality that only a humble South Dakota community can provide.
The Huron Event Center offers all the services and amenities that you would expect for an event center:
Custom meeting and banquet service
Meeting accommodations up to 400
Business Center
Free Parking
This is our home. Make it yours.
Bridging together the Crossroads Hotel and Event Center with the Huron Arena and Exposition Center, the Huron Event Center connects these two facilities, providing over 34,000 total square footage of meeting, banquet and exposition space - available under one roof.
Whether you're planning a large convention, reunion, trade show, tournament or exhibition, you'll find the specific accommodations that you need at a price you can afford.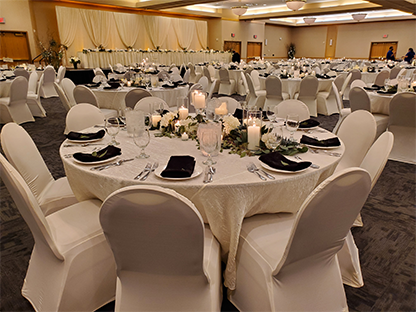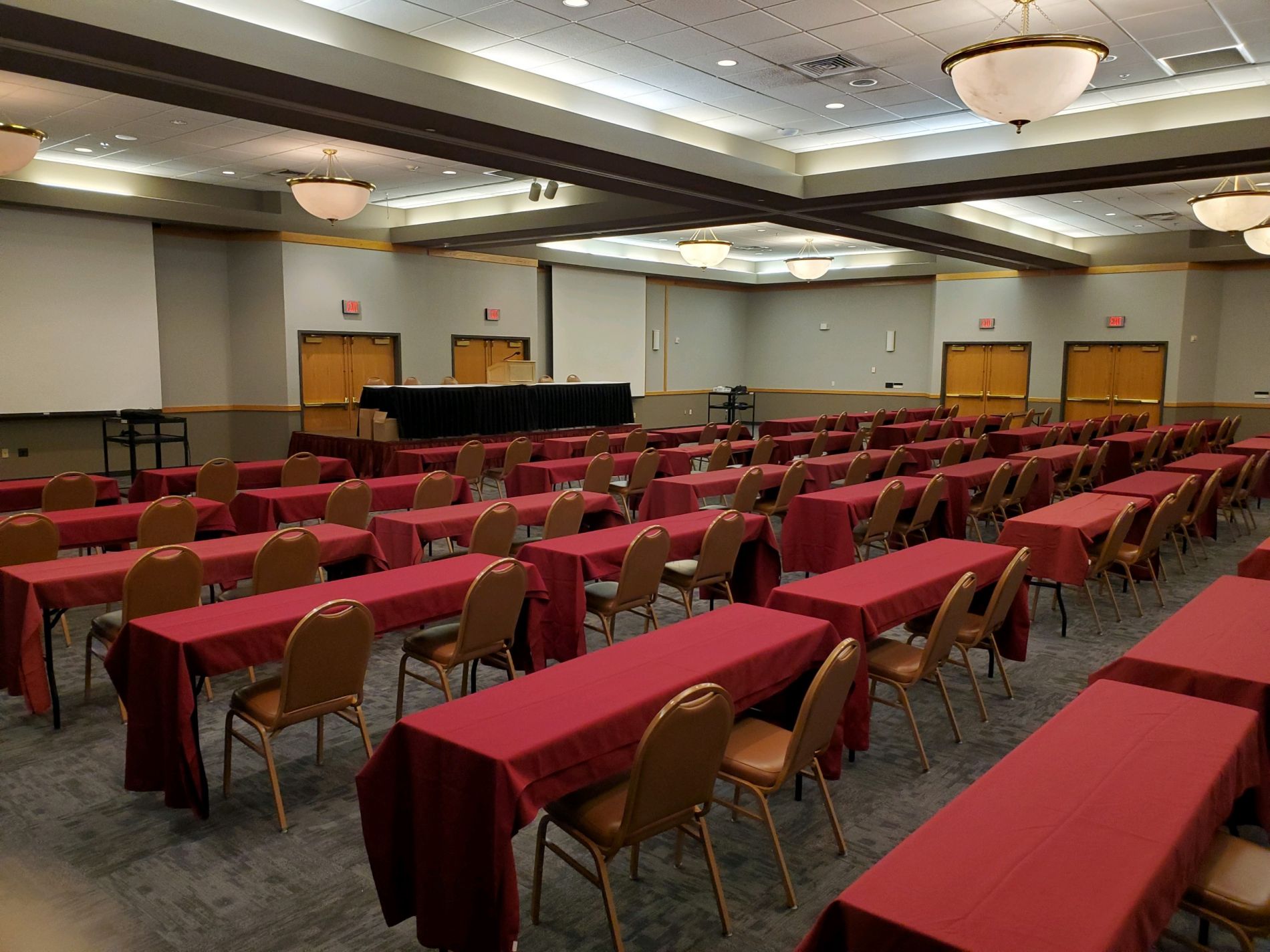 Have a look around.
Kitchen Services
Treat your guests to an excellent dining experience right here in the Midwest. The Event Center features a large state-of-the-art kitchen designed to serve large numbers of people while achieving an unparalleled level of service. We serve only the highest quality foods.
Explore Our ...
Technology
At the Huron Event Center, you'll have the tools you need to engage your audience. Each of our 15 meeting rooms are equipped with high-speed internet services and computerized audio and visual connectivity.
Lodging
Whether your group is large or small, there's room in Huron. In fact, there are nearly 400 quality guest rooms to choose from, and they're all within minutes of the Huron Event Center.
Explore Lodging Accommodations Explore Campgrounds & Campsites
Event Planning
The Huron Chamber & Visitors Bureau offers a variety of complementary services including event planning, registration assistance, nametags, visitor packets, entertainment, speaker assistance and much more. If you need help planning an event, please call 1-800-HURONSD.
Parking
Ample free parking is available with access to the Huron Arena and Huron Event Center.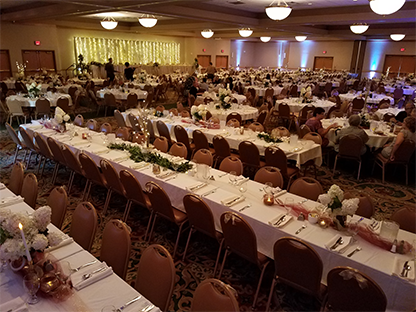 Come and Be our Guest.
There are many reasons to choose the Huron Event Center to host your next event: state-of-the-art technology, incredible service and affordable pricing – and that is just the beginning. In fact, this is only a brief introduction of what we have to offer.
This is your chance to work with a group of people who are as dedicated to making your event as memorable as you dreamed it could be.
This is more than an event center; this is our community, our family. This is our home.
Plan Your Next Event With Us Today