City Government
News
Golf Manager Needed

The City of Huron, SD is looking for a Golf Course Manager to manage the Broadland Creek and Memorial Golf Courses. This is a contract position from March to October for the typical golf season. The successful candidate will market and promote the golf courses; manage golf concessions, merchandise sales, green fees, golf range and cart rentals. Contract includes a base amount plus percentage of golf range; green fees and cart rentals.
Interested candidates should contact the City of Huron, P.O. Box 1369, Huron SD 57350, call 605-353-8505 or email hrdirector@huronsd.com. Resumes may be emailed to hrdirector@huronsd.com or mailed to P.O. Box 1369, Huron SD 57350.
Snow Removal Procedures
A "Snow Removal Alert" means that an authorized city official has declared that snow removal operations will begin on public streets. Usually a Snow Alert is issued once we have received 2" or more of snow; however, alerts are also based on weather conditions such as wind and ice, as well as the amount of additional snow forecasted, and city crews may begin removing snow from emergency routes before the alert is issued. The local news media will announce when a Snow Removal Alert has been declared. Click Here for further details.
City Alert System
Civic Ready is a mass notification service to inform citizens through the website, email, text messaging, and voice calls about weather, Snow Alerts, safety, street closings, city service announcements and cancellations. We encourage all citizens to register their contact information along with specific notification preferences and a valid address so you are contacted when your area is being affected. Confirm your subscription immediately after by checking your email. In the event of an emergency this will allow the city to immediately notify citizens of an event.
Huron 3rd Safest City in South Dakota!
Huron has been listed as the third safest city in South Dakota. The city earned a 0.14 Safety Index score based on the strength of its violent and property crime rates below state average. Click Here to view the full report.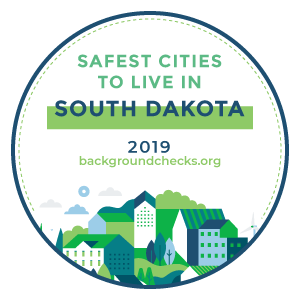 Recycling Update

EFFECTIVE IMMEDIATELY
- All plastic bags including film plastic grocery bags are NO LONGER ACCEPTED. Do not place these in your recycle bin. The
Recycling Guide
provides information about what may be recycled.
Click Here
for more information about Huron's comingled household recyclable collection program.
3rd Street Dam Improvement Project
Stockwell Engineers, Inc. was hired by the City to complete a study on the 3rd Street Dam and the hazards associated with it. To reduce ecological impacts and provide an economically feasible project, it was decided that the dam stay in place and undergo a retrofit to improve safety concerns surrounding the dam. Click Here for further details.








City of Huron
PO Box 1369
239 Wisconsin Ave SW
Huron, SD 57350
Ph: (605) 353-8502
Fx: (605) 353-8506
Upcoming Events