City Government
News
Huron 3rd Safest City in South Dakota!
Huron has been listed as the third safest city in South Dakota. The city earned a 0.14 Safety Index score based on the strength of its violent and property crime rates below state average. Click Here to view the full report.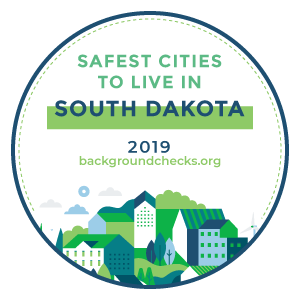 Recycling Update

EFFECTIVE IMMEDIATELY
- All plastic bags including film plastic grocery bags are NO LONGER ACCEPTED. Do not place these in your recycle bin. The
Recycling Guide
provides information about what may be recycled.
Click Here
for more information about Huron's comingled household recyclable collection program.
3rd Street Dam Improvement Project
Stockwell Engineers, Inc. was hired by the City to complete a study on the 3rd Street Dam and the hazards associated with it. To reduce ecological impacts and provide an economically feasible project, it was decided that the dam stay in place and undergo a retrofit to improve safety concerns surrounding the dam. Click Here for further details.








City of Huron
PO Box 1369
239 Wisconsin Ave SW
Huron, SD 57350
Ph: (605) 353-8502
Fx: (605) 353-8506
Upcoming Events